It should come as no surprise to anyone that Jon Stewart - well known secularist of the left-wing, anti-Christian, liberal media - hates Christmas and has attacked other cable television personalities repeatedly. Stewart can deny that a smear campaign is going on, but you and I know the truth.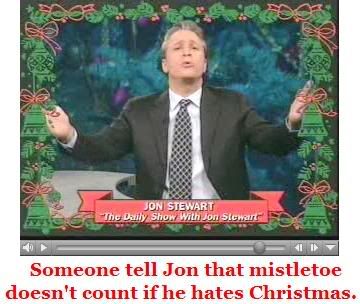 See Jon attack Bill O'Reilly on The Daily Show

It's too bad that Stewart isn't getting with the program, like the rest of America. You're either with us or against us ... and Christmas.

Someone's just being a Grinch.